Landscape Lighting Vero Beach, FL
Brighten Your Outdoor Space with the #1 Rated Landscape Lighting Service!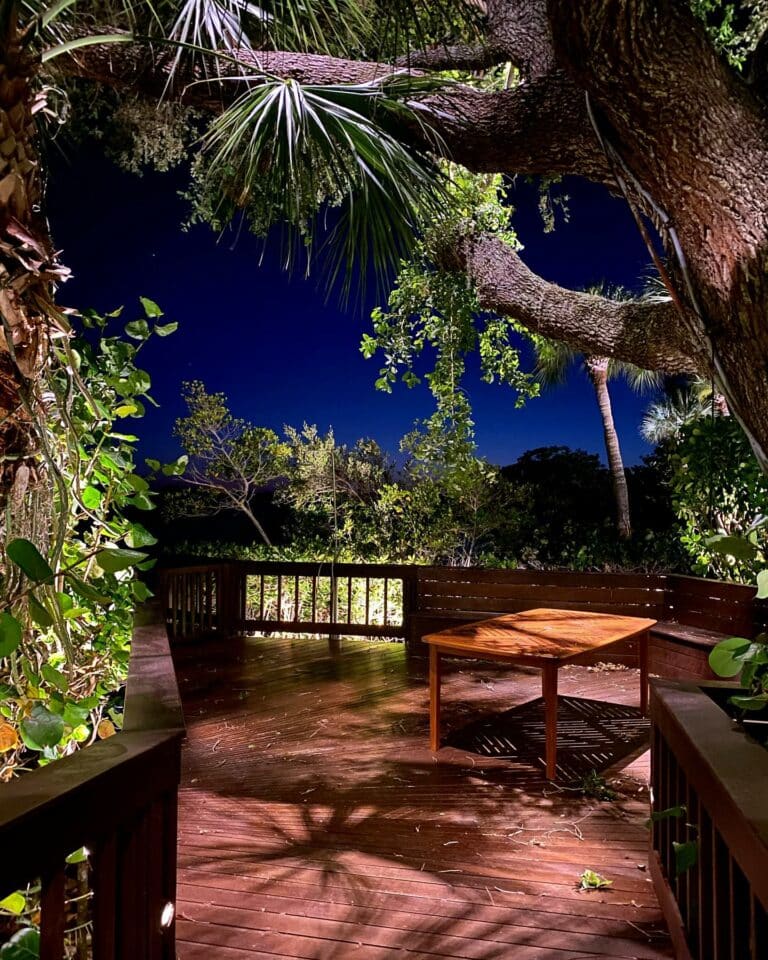 Illuminating Your Landscape:

The Best Landscape Lighting Company in Vero Beach, FL
Elite Christmas Lighting has got you covered
Elite Christmas Lighting is a reputable landscape lighting company in Vero Beach, FL. Our goal is to provide exceptional lighting solutions for homes and businesses during the holiday season. We specialize in creating unique and breathtaking designs that capture the beauty of your property and enhance the festive atmosphere during the holidays. Whether you want a classic, elegant look or a vibrant and colorful display, we can deliver the lighting design that meets your specific requirements. 
Convert your outdoor spaces into a captivating nighttime oasis with the enchanting ambiance of landscape lighting in Vero Beach, FL. Bring focus to the architectural features and beauty of your favorite plants, elevating your garden to a stunning level.
Not only does outdoor lighting offer visual appeal but also practical advantages. Enhanced visibility and safety on your property can be achieved through the placement of pathways and backyard lighting, creating a warm and welcoming atmosphere perfect for family and guests alike. Trust in the power of landscape lighting to enhance the beauty and practicality of your outdoor living spaces.
Trust the Experts for Your Landscape

Lighting Systems Vero Beach, FL
The experts at Elite Christmas Has you covered
Designing and installing a landscape lighting system requires knowledge and expertise. As the leading landscape lighting company in Vero Beach, FL, has to offer, Elite Christmas Lighting combines artistic vision with technical proficiency to deliver the best landscape lighting experience.
Our process begins with an initial consultation, during which we discuss your vision and goals. Our designer will then create a custom lighting layout tailored to your property, incorporating different elements like LED landscape lighting and low-voltage landscape lighting.
Our expert technicians install your lighting system using field-tested methods, ensuring your lighting is installed correctly and operates flawlessly. We also provide maintenance services to keep your system performing optimally.
Moreover, our landscape lighting solutions offer an innovative way to extend the usability of your outdoor areas. They encourage outdoor dining, entertaining, or spending more time under the stars. The right lighting can make your patio, porch, or poolside feel like a luxurious retreat, creating a beautiful setting for gatherings of family and friends.
Top-Quality Landscape Lighting Installation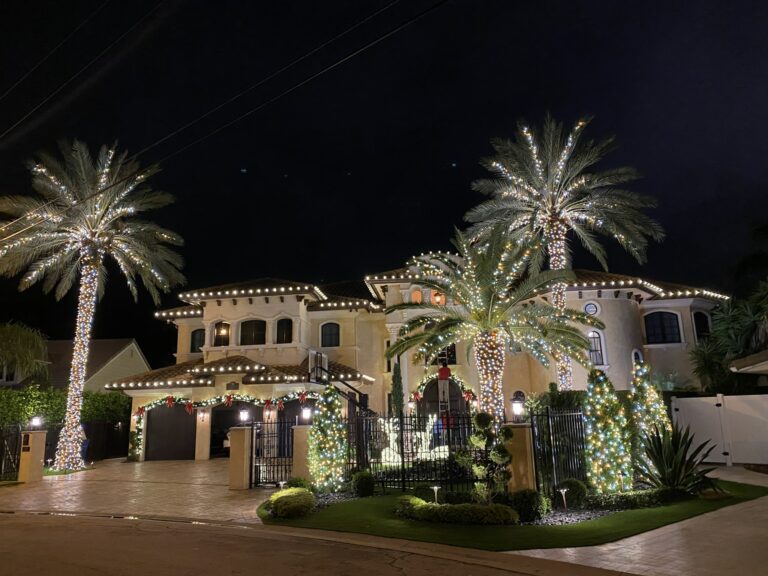 Advantages of Low-Voltage and LED

Landscape Lighting in Vero Beach
Elite Christmas Lighting is all you need
Incorporating low-voltage landscape lighting is an innovative and energy-efficient solution. These systems use less electricity than traditional lighting, reducing your energy costs and environmental impact.
Similarly, LED landscape lighting offers several advantages over conventional lights. LED lights consume less power, have a longer lifespan, and provide bright, consistent light. They're also available in a wide range of colors, allowing for great flexibility in design.
Investing in professional landscape lighting systems in Vero Beach, FL, can significantly boost your property's market value. Prospective buyers often appreciate a well-lit exterior, as it highlights the home's architectural beauty and reflects the care and attention given to the property. Thus, an attractively illuminated landscape can provide a strong return on investment when you decide to sell your property.
Experience the Elite Difference in

Landscape Lighting Installation
Elite Christmas Lighting is all you need
Elite Christmas Lighting prides itself on offering customer-centric services. Our goal is to guide you toward the best solution for your lighting goals within your budget. We understand that every project is unique, and we're committed to delivering a lighting design that fits your vision, aesthetic preferences, and financial plan.
At Elite, we're dedicated to helping you select the right fixtures that meet your specific needs and preferences. We aim to provide you with expert guidance when it comes to choosing the best options based on the features, appearance, and budget you desire. We're confident that a professionally installed landscape lighting system can greatly enhance the look of your property and increase its overall value. Trust us to help you achieve that perfect outdoor lighting setup that will make your home shine.
We also understand that each property has unique lighting needs and aesthetic objectives. We emphasize a personalized approach, offering our customers an array of choices from a pool of thousands of fixtures. Our expert designers and installers are committed to creating a lighting system that truly reflects your style and enhances the beauty of your property, taking it from ordinary to extraordinary. We are more than just a lighting company; we are artists committed to creating enchanting lighting experiences. Let us illuminate your outdoor spaces and transform your landscape into a lighting oasis. Contact Elite Christmas Lighting today, and let's light up your Vero Beach property together.
Here are some of the other professional services we offer: