Landscape Lighting Stuart, FL
Brighten Your Outdoor Space with the #1 Rated Landscape Lighting Service!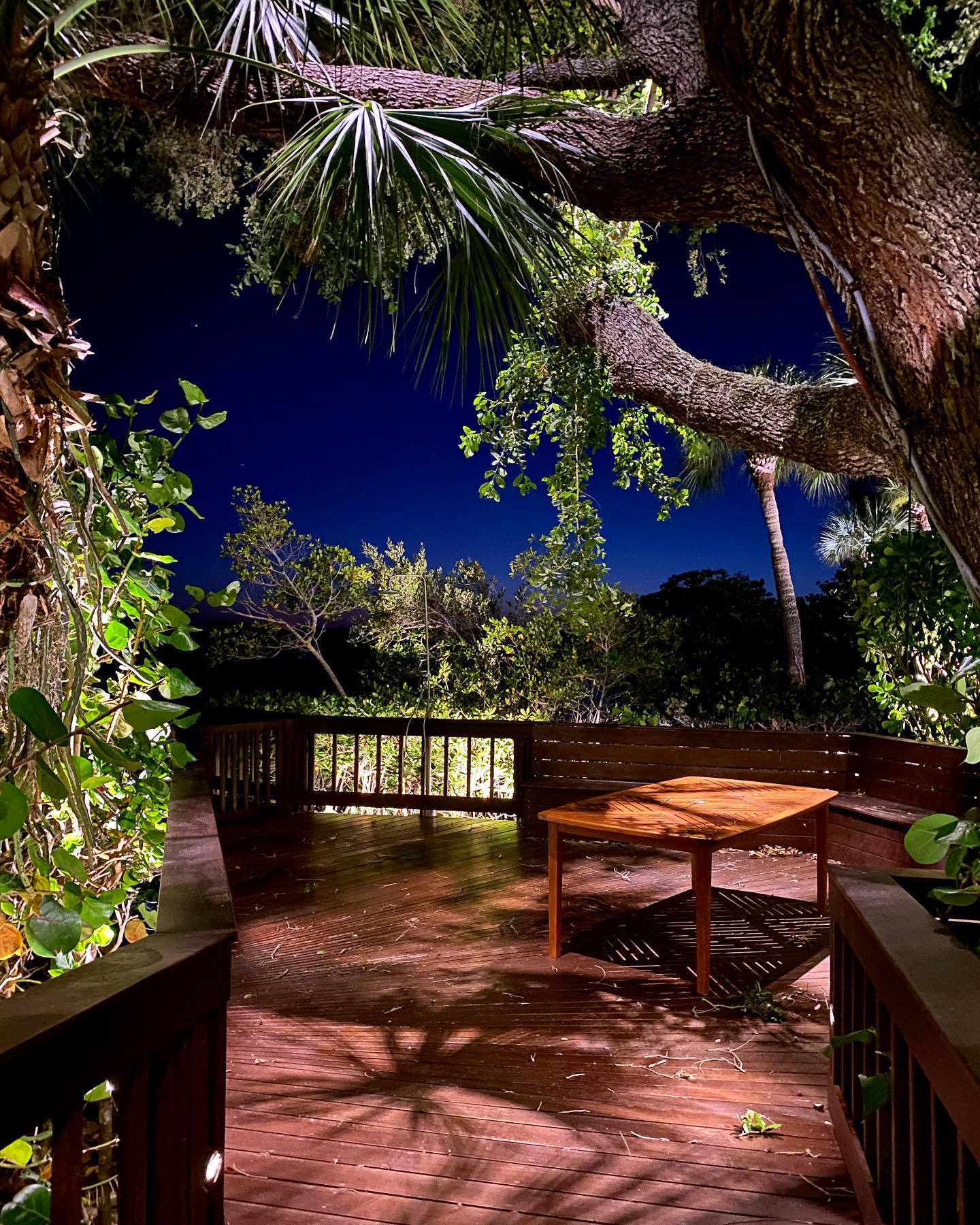 Experience a Brighter Backyard Space

With our Landscape Lighting in Stuart, FL
Elite Christmas Lighting has got you covered
The backyard is not just an outdoor space; it's an extension of your home. Backyard lighting can transform this space into a magical oasis, perfect for relaxation, entertainment, and family gatherings. Proper lighting creates an inviting atmosphere that makes your backyard feel like an enchanting retreat. From highlighting key architectural features to illuminating your favorite plants, our expert designers will work with you to create a custom backyard lighting scheme that perfectly suits your needs.
Landscape lighting goes beyond merely placing lights around your property. It's a dynamic process that combines artistry and technical expertise to highlight the best features of your outdoor spaces. Whether it's architectural lighting that draws attention to your home's best elements, garden lighting that brings out the colors and textures of your plants, or specialty lighting for unique features like fountains or statues, every aspect is carefully planned and executed.
Moreover, lighting plays a significant role in setting the mood and atmosphere of your space. Warm, subtle lighting can create a cozy, welcoming environment, while brighter, more direct lighting can instill a sense of energy and liveliness. At Elite Christmas Lighting, we understand these nuances and use them to our advantage to create outdoor spaces that are well-lit and beautifully transformed.
Path Lighting: A Guiding Light for Your Landscape
The experts at Elite Christmas Has you covered
Path lighting is an integral part of any landscape lighting plan. This functional lighting feature provides a safe walking path while adding visual interest to your landscape. But path lighting isn't just practical – it can also be beautiful. Whether guiding guests to your front door or leading the way to a charming garden bench, path lighting enhances your landscape's aesthetics and functionality.
Another critical consideration when designing and installing landscape lighting is the environment. As a responsible business, we aim to minimize our environmental impact. We utilize LED landscape lighting fixtures that last longer and consume significantly less energy than traditional lighting options. This allows us to provide stunning lighting designs that are also environmentally friendly and cost-effective.
With the importance of landscape lighting established, it's clear that your choice of lighting company significantly impacts the outcome. With Elite Christmas Lighting, you're choosing a company that prioritizes your satisfaction and understands the unique dynamics of landscape lighting. Whether you desire a simple lighting setup or a comprehensive landscape transformation, we have the skills, experience, and passion to make your vision a reality. Experience the magic of beautifully designed and installed landscape lighting with Elite Christmas Lighting, your trusted partner in Stuart, FL.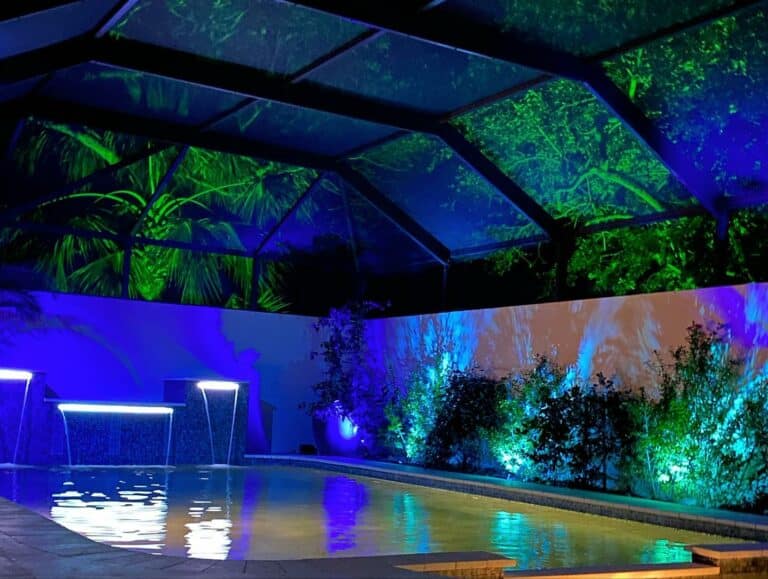 Top-Quality Landscape Lighting Installation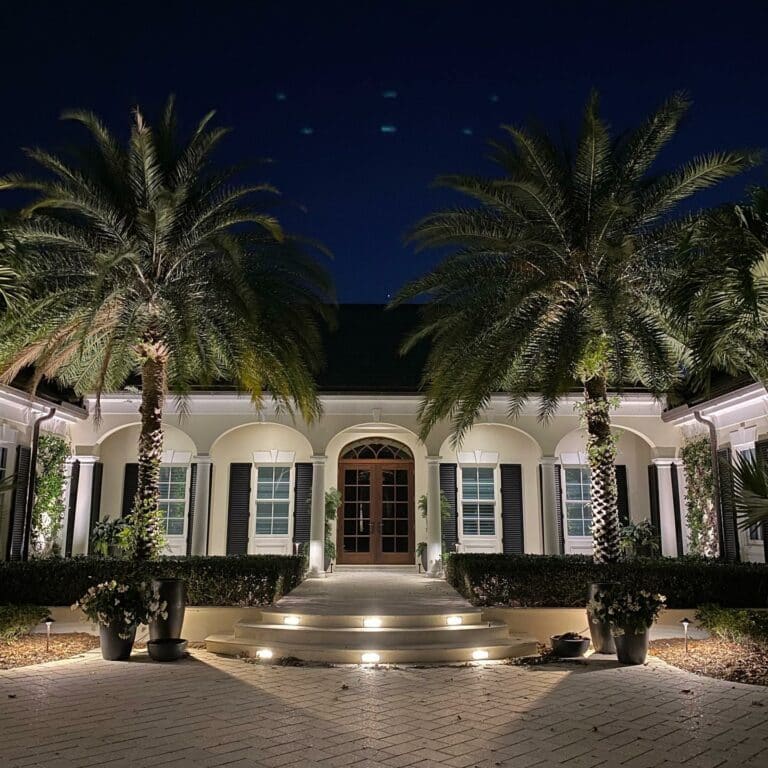 Discover the Advantages of Low-Voltage

Landscape Lighting
Elite Christmas Lighting is all you need
Low-voltage landscape lighting offers numerous benefits. Firstly, it's energy-efficient, reducing your carbon footprint and saving you money on your energy bills. Secondly, it's safer as it uses less electricity, making it an excellent choice for landscapes with water features or swimming pools. Finally, low-voltage lighting offers more precise control over illumination levels, allowing for more dramatic and compelling lighting designs.
Whether you're searching for landscape lighting in Stuart, FL, outdoor landscape lighting in Stuart, FL, or landscape lighting systems in Stuart, FL, you deserve a high-quality solution. At Elite Christmas Lighting, we use LED landscape lighting fixtures, recognized as the best in the industry, for their longevity, energy efficiency, and excellent light quality. You're guaranteed quality with us, from design to installation and maintenance.
Trust Elite Christmas Lighting with Your

Landscape Lighting Installation in Stuart, FL
Elite Christmas Lighting is all you need
Elite Christmas Lighting is not just the best landscape lighting installer in Stuart, FL; we're a team of passionate lighting artists dedicated to illuminating your space. We pride ourselves on our top-notch customer service, ensuring every project is carried out with meticulous attention to detail and a commitment to exceeding our customers' expectations. As a top landscape lighting company Stuart, FL has to offer, we take pride in the results we've achieved with our customers.
Our lighting design process is thoughtful and thorough, from initial consultation to fixture selection, custom design, and professional installation. We also offer ongoing maintenance to ensure your landscape lighting systems are always at their best. With Elite Christmas Lighting, you're not just getting a service; you're gaining a partner dedicated to illuminating your world. Experience the Elite difference and transform your outdoor space into an enchanted lighting paradise. Contact us today to get started.
Here are some of the other professional services we offer: