Landscape Lighting Palm Beach Gardens, FL
Brighten Your Outdoor Space with the #1 Rated Landscape Lighting Service!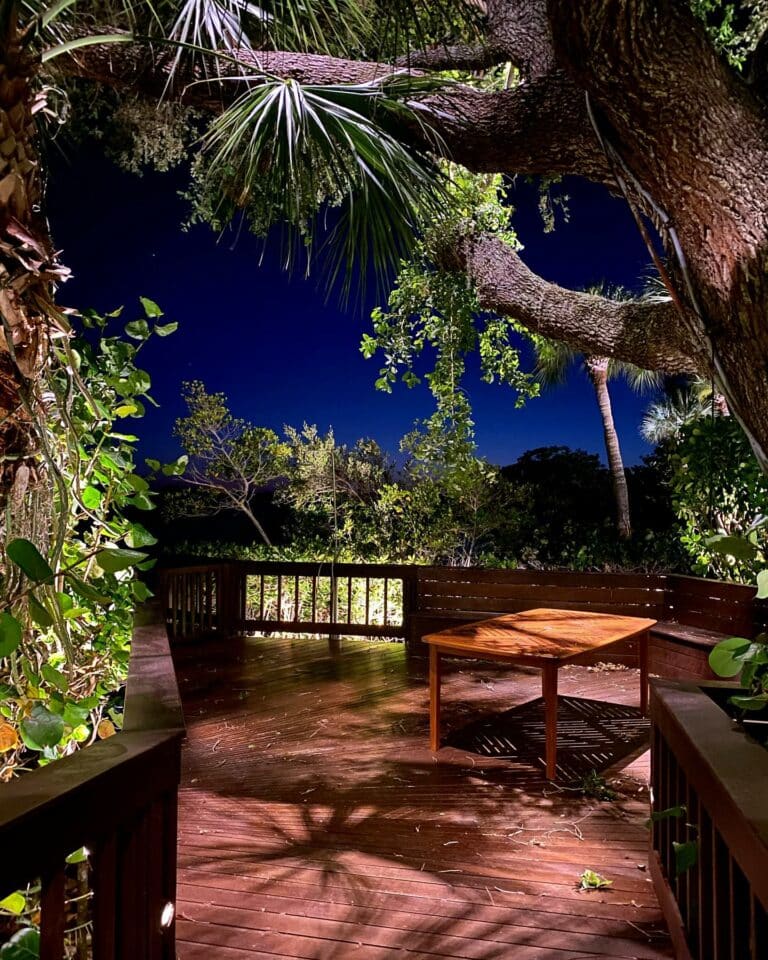 Making Homes Shine with Outdoor

Landscape Lighting Company in Palm Beach Gardens, FL
Elite Christmas Lighting has got you covered
The radiant charm of a well-lit landscape can take your breath away. As the leading landscape lighting company in Palm Beach Gardens, FL, Elite Christmas Lighting channel our passion for lighting design into creating spectacular outdoor spaces that truly stand out. Our path lighting and backyard lighting solutions accentuate your home's beauty and create a safe and inviting environment for friends and family to enjoy.
Choosing the right landscape lighting company in Palm Beach Gardens, FL is vital for successfully transforming outdoor spaces. At Elite Christmas Lighting, we've earned the trust of our clients by consistently delivering quality services that elevate the beauty and function of their properties. But our commitment to our customers extends beyond lighting design and installation. 
When it comes to enhancing the beauty of your outdoor space, you deserve nothing but the best. That's why if you're looking for landscape lighting systems in Palm Beach Gardens, FL, you can rest assured that your landscaping project will be treated with utmost dedication and professionalism. From garden lighting to tree lighting, patio lights, and more, we offer an array of lighting design options to help you bring your vision to life. With our high-quality fixtures and top-notch services, your outdoor space will be transformed into a dazzling oasis.
We understand every property is unique and deserves a custom lighting design highlighting its best features. That's why our initial consultation involves in-depth discussions about your vision, desires, and expectations. We're not here to dictate but to listen, understand, and bring your lighting dreams to life.
Low-Voltage Landscape Lighting:

A Cost-Effective and Sustainable Choice
The experts at Elite Christmas Has you covered
We're all about empowering our clients with the best landscape lighting. Low-voltage landscape lighting is a versatile and energy-efficient option that offers exceptional brightness while conserving energy. Perfect for lighting paths, highlighting architectural features, and providing illumination where it's needed most, low-voltage lights add a unique charm to your outdoors while keeping your electricity bills in check.
In addition, we respect your budget and offer solutions that balance aesthetics, functionality, and affordability. Instead of taking advantage of your financial resources, we use them wisely to craft an exceptional lighting design that adds value to your property without burning a hole in your pocket. At the same time, you can rest easy knowing you're contributing to lower waste.
Palm Beach Gardens is also recognized for its commitment to environmental sustainability. The city's green initiatives and conservation efforts work towards maintaining the city's natural beauty. The city's proximity to pristine beaches, the Everglades, and nature preserves like the Loxahatchee Slough Natural Area offers opportunities for nature lovers to explore Florida's diverse flora and fauna. Living in Palm Beach Gardens, residents experience a harmonious blend of luxurious living, an active lifestyle, and a deep appreciation for nature and art, making it a coveted place to reside.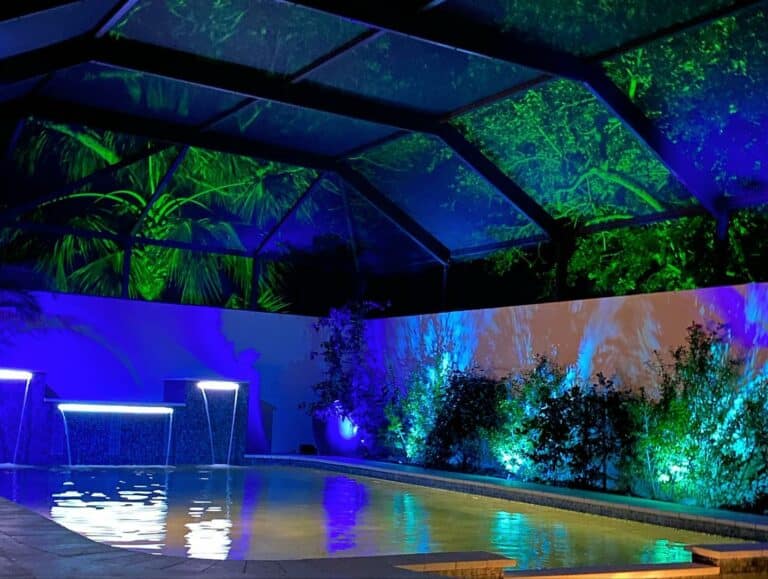 Top-Quality Landscape Lighting Installation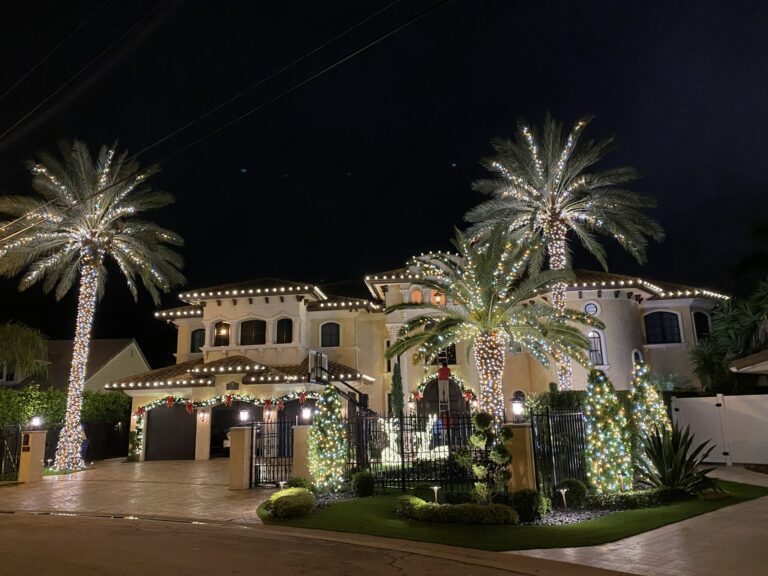 Experience the Brilliance of

LED Landscape Lighting
Elite Christmas Lighting is all you need
Nothing compares to the longevity, brightness, and efficiency of LED landscape lighting. Our professional designers use their creativity and technical expertise to create dynamic lighting designs that make your property shine at night. Whether it's highlighting the architectural features of your house or illuminating your garden, our LED lighting solutions make every corner of your property radiate with charm and elegance.
Beyond the functional advantages, the installation of landscape lighting in Palm Beach Gardens, FL, allows homeowners to express their style and enhance the architectural elements of their properties. It's not just about illumination; it's about creating an inviting and captivating atmosphere.
For instance, backyard lighting can transform your outdoor space into a nocturnal paradise, extending your living area and enabling you to enjoy warm Florida nights under a canopy of stars. Path lighting can guide your guests safely to your doorstep while showcasing your well-maintained garden. Low-voltage landscape lighting is an excellent way to highlight the intricacies of your landscape without causing light pollution. LED landscape lighting, on the other hand, offers a versatile, energy-efficient option that can adapt to your specific design requirements.
The Best Landscape Lighting Installation

in Palm Beach Gardens, FL
Elite Christmas Lighting is all you need
Our experienced installation team works diligently to ensure a smooth, stress-free installation process. Using field-tested methods, we guarantee your landscape lighting system in Palm Beach Gardens, FL operates flawlessly, offering a unique lighting experience. And it doesn't stop at installation. We conduct annual inspections and regular maintenance for your lighting fixtures, ensuring optimal performance and longevity.
At Elite Christmas Lighting, we are more than just installers. We are artists with a deep-rooted passion for creating enchanting lighting experiences. Whether it's making your holidays magical or lighting up your landscape, we strive to exceed expectations in all we do. Experience the difference today and make your property a beacon of beauty in Palm Beach Gardens, FL.
Here are some of the other professional services we offer: